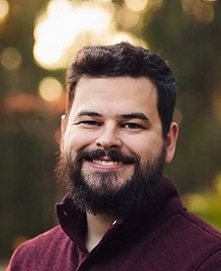 Hey there, my name is Benjamin and this is my blog. I'm a bit of a nerd so there will be only what I can describe as a smattering of random posts on here. I also do not blog very often, you'll be very lucky to get 2-3 posts a year from me. You'll get posts ranging from food to finance so buckle up! I have ever evolving tastes and hobbies, so this blog will probably be a living breathing project reflecting what I'm into at any given time.
I am the Manager of Business Development for Advent Professional Services in North America. Focusing on evolving our services portfolio to better match the needs of our customers, while delivering superior revenue growth for the organization. I have three main hats I wear, sales, services engineering, and organizational development.

I am a seasoned financial services technology consultant with 10 years of experience in the industry. While in financial services I have worked in consulting, engineering, IT operations, project management, business analysis, and business development. I currently work at one of the top ten software companies in North America. I have earned an MBA, and a BA in computer science from Southern Illinois University Carbondale. I have also earned certifications in entrepreneurship, international marketing, and innovation management from the Grenoble Graduate School of Business.

I am passionate about working with entrepreneurs and startups. I have managed meetup groups, started companies, mentored startups, and acted as a business adviser to a portfolio of companies ranging from high-tech to small scale farming. My real drive is helping founders and companies build their ideas from nothing to launch in as cost effective way as possible. In the past I've helped found many startups in diverse industries including autonomous vehicles, mobile ordering and payments, wine, cannabis tech, and big data.
I really enjoy talking about personal finance, cars, cooking, investing, and business. I tend to live and work at the intersection of technology and business.